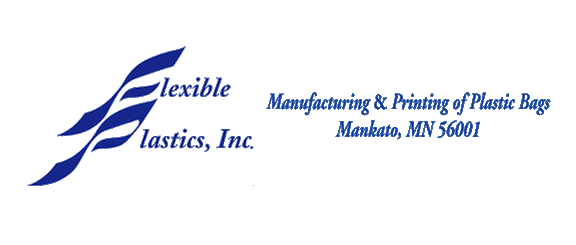 We custom manufacture a variety of low density, polyethylene bags. We can do two-color printing as well as graphic art.

Contact Us about printed, die cut, and other specialized plastic bags.

Free shipping on orders of $600 and above!

You are not charged until your items ship
Contact Information
301 Maxfield Street Mankato, MN 56001
Fax (507) 625-1168
FOR DIRECT ORDER CUSTOMERS. NOT FOR ORDERS PLACED ON WEB SITE. Check on current orders and pay by credit card
We custom manufacture a variety of low density, polyethylene bags. We can do two-color printing as well as graphic art.
"Pay as you throw?" End users charged 'by the bag' for waste disposal. Go there...
Links Didn't find what you're looking for? Want to surf the Net? We link to sites with related services and info. Go there...
Contact Us about printed, die cut, and other specialized plastic bags.